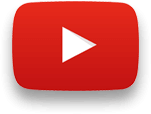 Stuck
---
The Stuck movie, based on the musical stage play by Riley Thomas, combines first-class acting with original uplifting songs to show how love and compassion can blossom in unexpected ways and bridge the gap between people, even perfect strangers.
Set in the New York City subway, Stuck revolves around six strangers who find themselves trapped with each other after their train breaks down. Absorbed in their own lives, they barely notice each other, and then only through a lens of preconceived notions.
---
"... [Stuck] tastefully and masterfully deals with extremely controversial and sensitive issues in today's society in a non-partisan and unbiased way - all with well-written characters and fun musical numbers."
-
Ross Bembeneck, The Reel Deal
, on Stuck
---
Over the course of the day, as emotions and frustration build, they begin to interact with one another. Initial snap judgments and raised voices give way to new insights as the subway car becomes a kind of musical conduit cell.
The vibrant and uplifting songs in Stuck allow each character to tell his or her own story, and over time, it becomes apparent that there's more to each passenger than meets the eye. In fact they are more alike than they ever could have imagined. They share similar aspirations, struggles, and feelings, regardless of how they look and how they are perceived by others.
Most of Stuck takes place in a single location (a subway car), so the audience is essentially trapped with the passengers. It's only through song that they're transported to other times and places. This allows the audience to become wholly invested in the characters and the inspirational message of the Stuck movie.
---
SUBSCRIBE
Sign up to receive news and updates.
---